Once again the world's largest golf tournament is shelling out major prizes for participants well before a ball is teed off. Entrants that sign up for this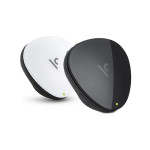 great event within the first 14 days are automatically eligible for random drawings with over $10,000 in quality products.
"We really want to reward the diehard players that know they're coming to the event and sign up early," said Tournament Director Jeff Monday. "People are ready to get signed up and the drawing prizes create a lot of buzz and excitement from the beginning of the process. We'll continue to do some giveaways throughout the year as we rev up for the event in late August."
The list of prizes up for grabs include:
Twenty Five (25) – ClubGlove Last Travel Bags
Ten (10) – T1 Hybrid Voice Caddie GPS Watches
Fifteen (15) – VC300 Voice Caddie GPS Devices
One (1) Provoto 8FT In-Home Putting System
Three (3) – Sets of 3 Dozen TaylorMade Project (a) Balls
One (1) – Set of 6 Dozen TaylorMade Aeroburner Pro Balls
You can view the items and learn more about them here.
Entry opens on March 29th and the early entry fee is only $525 through May 19th. To learn more about what is included in your entry for the 2016 World Am, click here.