Word of mouth has always been this tournament's best avenue for reaching new participants. We want to show our appreciation for those efforts through our referral program. Each friend you refer nets you a $50 credit towards next year's or the year after's entry fee!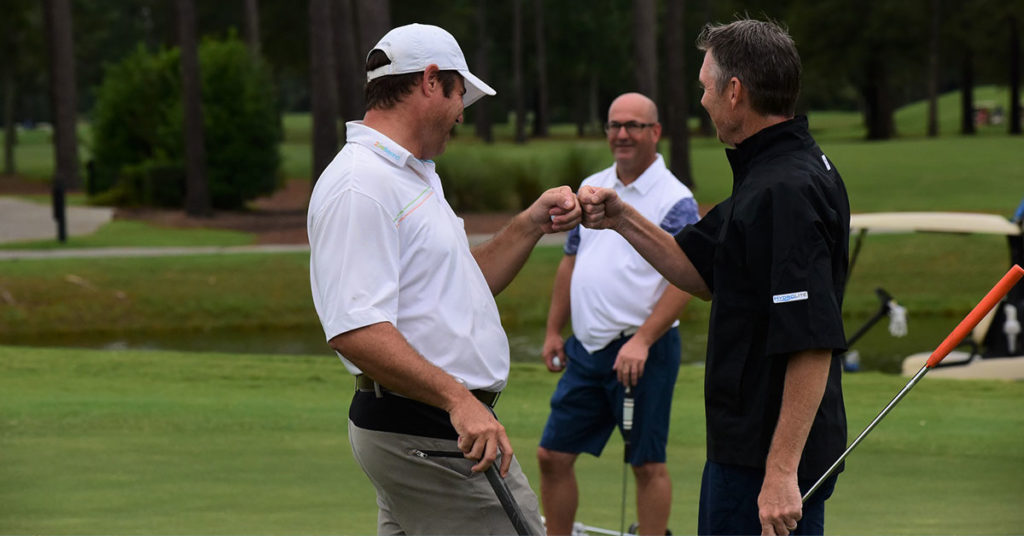 We'll make it easy for you to spread the word! Fill out the form below and an email will be sent to your friends or family members on your behalf inviting them to check out the Myrtle Beach World Amateur Handicap Championship! The form will include information on how they can give you the credit for their referral, earning you $50 off a future trip to the World Am.
Terms and Conditions: The referred player must have never played in the tournament previously. The new participant must enter the referring player's PLAYER ID in the referral code box at time of registration. Referrals will NOT be accepted after the entry has been submitted or by any other means of communication. Referral program offer not able to be combined with promotional codes. Referrals will be nullified when also utilizing a promotion code. No exceptions. Credits distributed after the 2023 tournament expire after the 2025 World Am. Credits codes for the full amount earned will be sent via email. Credits are non-transferable. The new player does not receive a credit for being referred, though is immediately eligible to refer their own friends once they have registered for the tournament.