World's Largest 19th Hole
The "World's Largest 19th Hole" is a term used quite a bit in the description of the Myrtle Beach World Amateur. Although difficult to explain in short bursts, that is more a byproduct of its enormity, rather than its complexity. That is because at its core, the 19th Hole is simply a golf party…a gathering of avid golfers, all ready to wind down and have a blast. Take a few minutes here to explore everything that makes the 19th Hole, the true heartbeat of the World Am!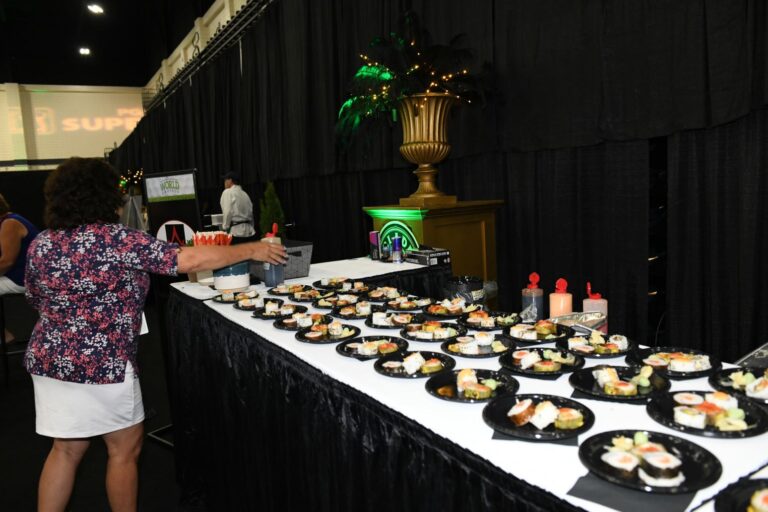 For most people, the first thing to do is grab the restaurant menu and start planning their culinary consumption strategy. With more than 10 food serving stations dishing out cuisine from area restaurants, plus TWO Friendly's Ice Cream stations…there is plenty of grub to go around. And it's all included with your entry!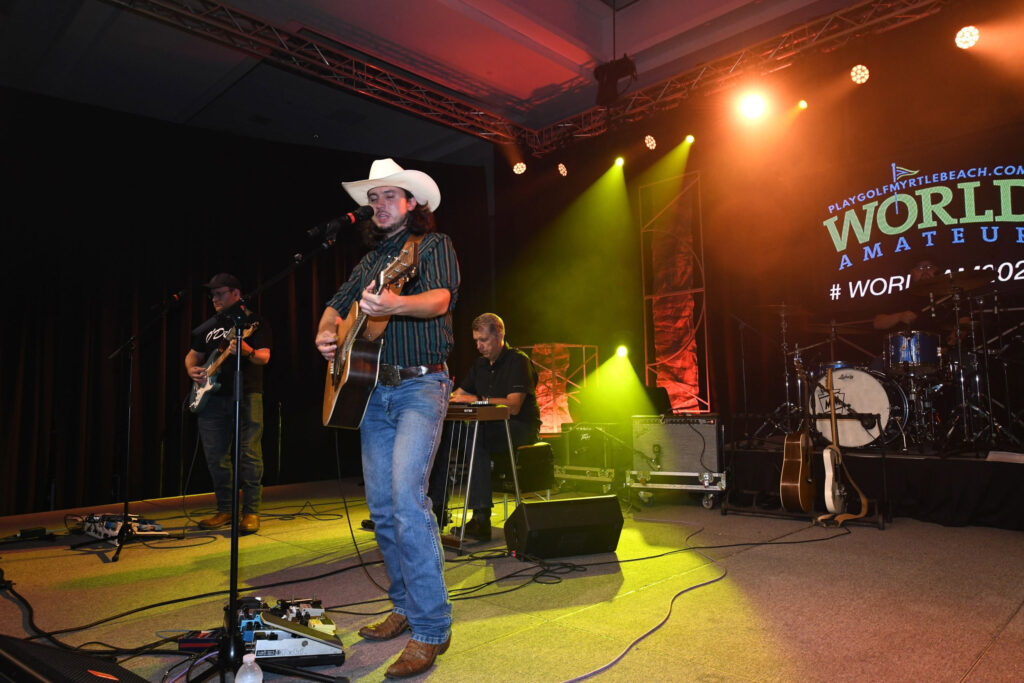 You can get down in the World Am LIVE! Ballroom each night with live music from great regional, award-winning musical guests. You can take a seat at a table and enjoy the sounds, or you can get out on the dance floor and show everybody the new moves you've been working on! Either way, you are sure to enjoy the experience because World Am LIVE! is always a favorite for attendees of all ages.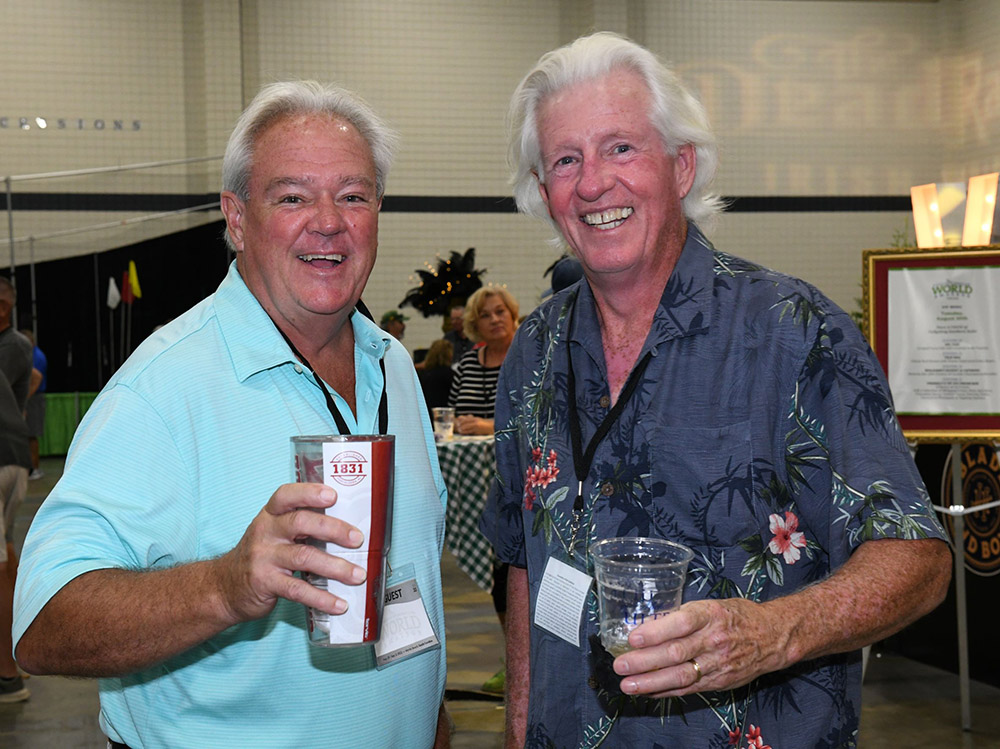 You will need something to wash that food down. There are four main bars with sodas, water, liquor and wine and four beer bars serving plenty of favorites on tap. ALL drinks are included, so it is open bar for all three hours, all four nights!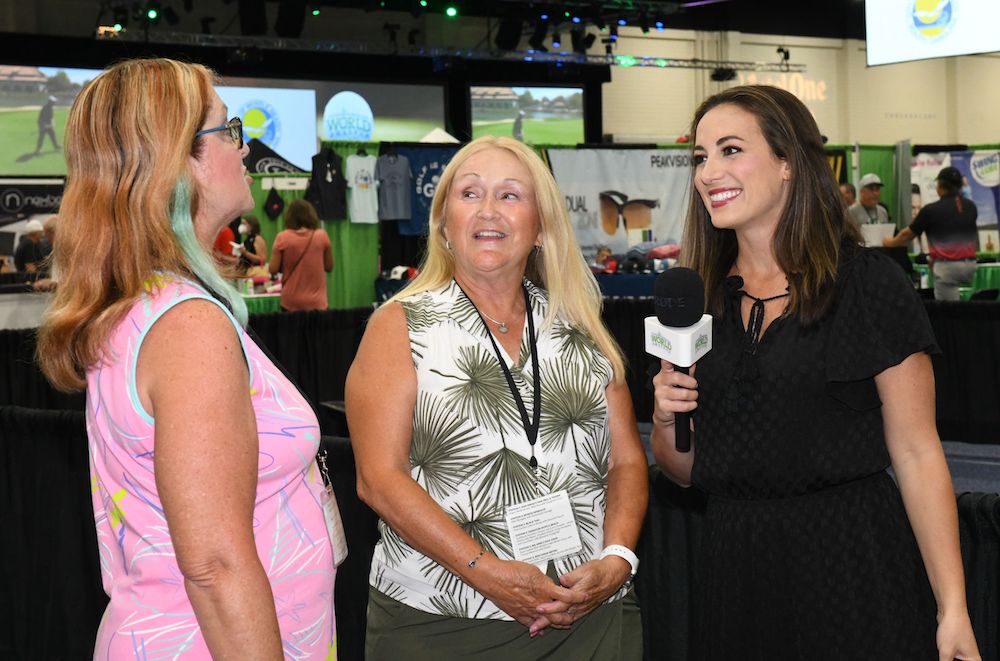 Throughout the years, the likes of David Feherty, John Daly, Annika Sorenstam, Dave Pelz, Charlie Rymer and Brandel Chamblee have engaged World Am participants with stories about their lives and the in and around the game of golf.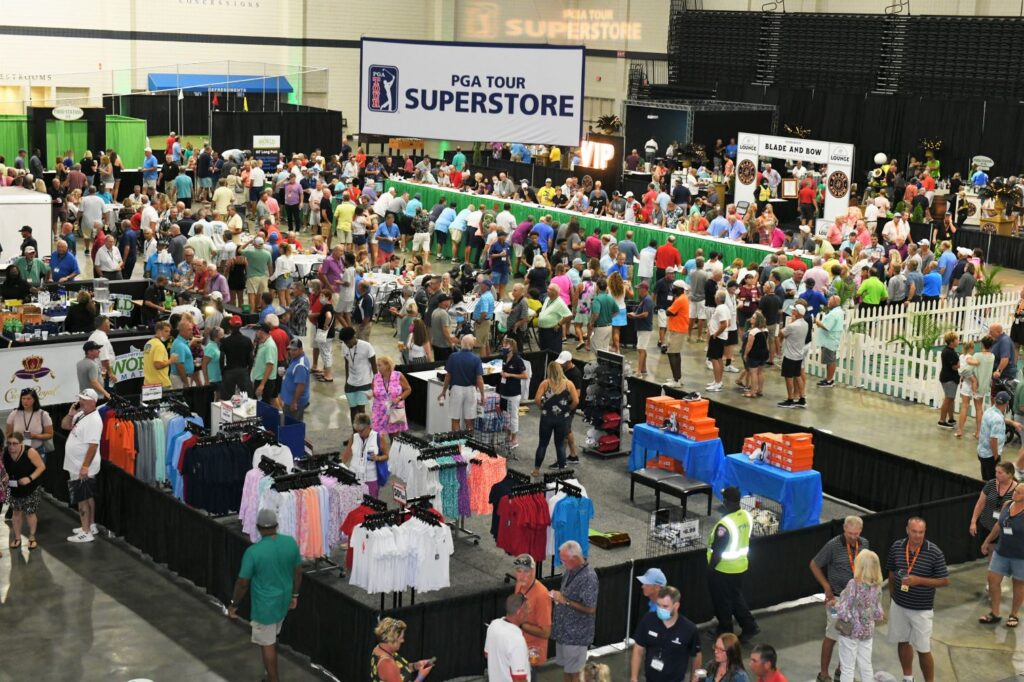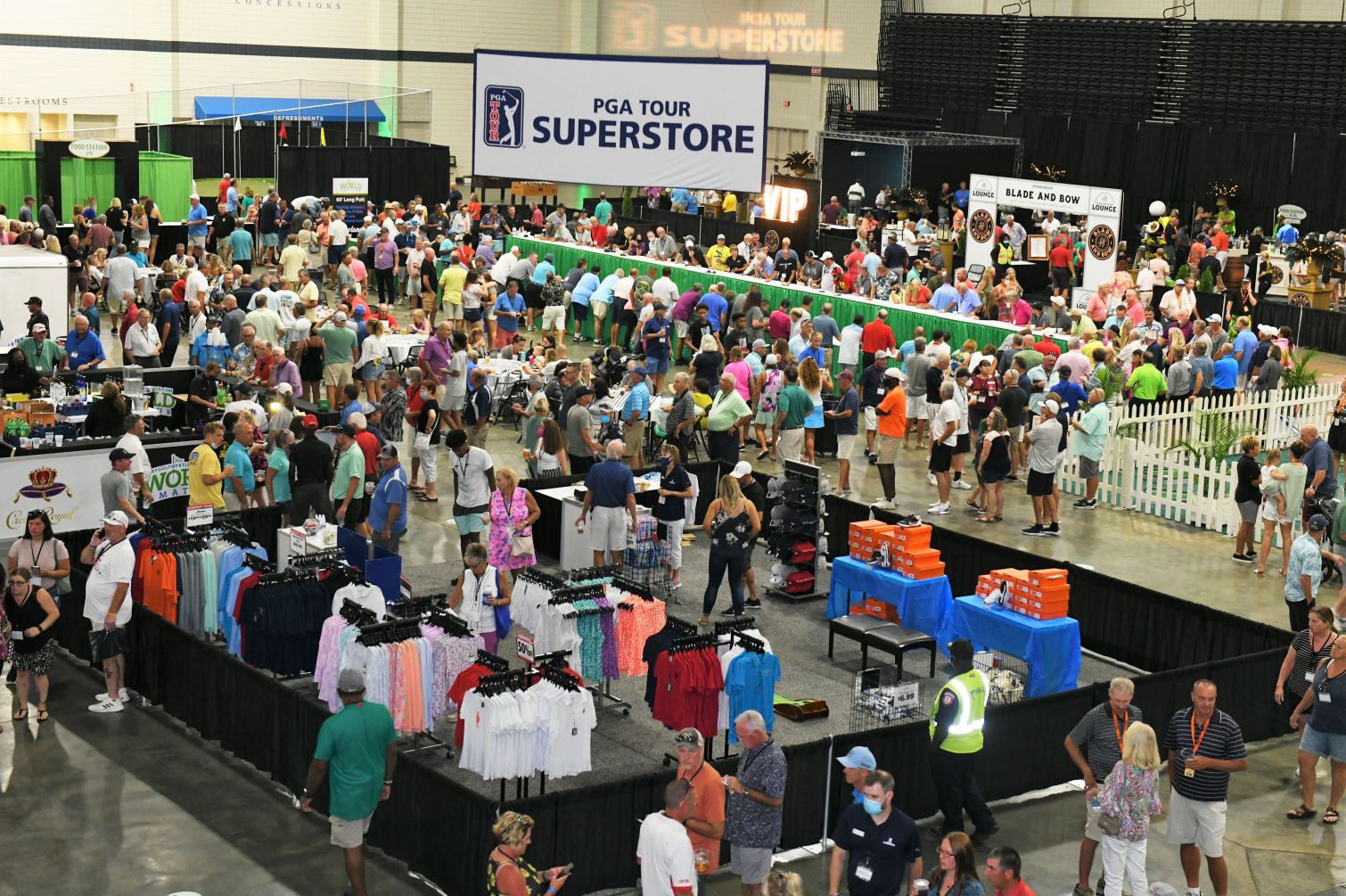 About one-third of the main hall in the Myrtle Beach Convention Center is made up of exhibitors from the world of golf and beyond. With 70 exhibitors showcasing their products and services, you are bound to find something you just can't live without.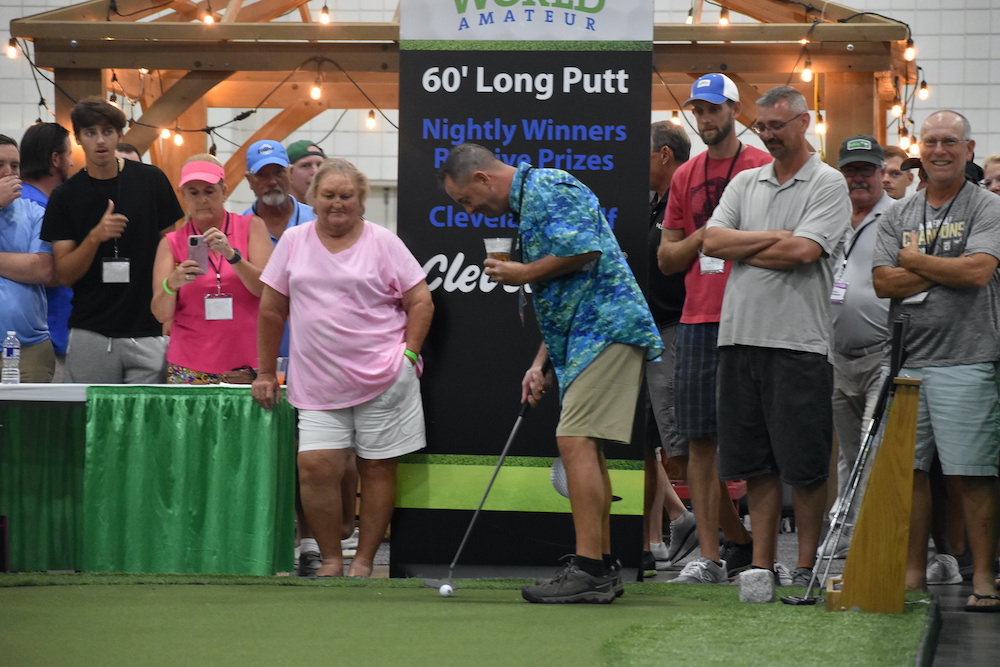 There are so many things to do at the 19th Hole. You won't want to miss the world famous 60 foot long putt challenge, cornhole boards, arcade games, pool tables, dart boards, Golden Tee machines, full golf simulators and more!
Blade and Bow Lounge - 19th Hole VIP Area*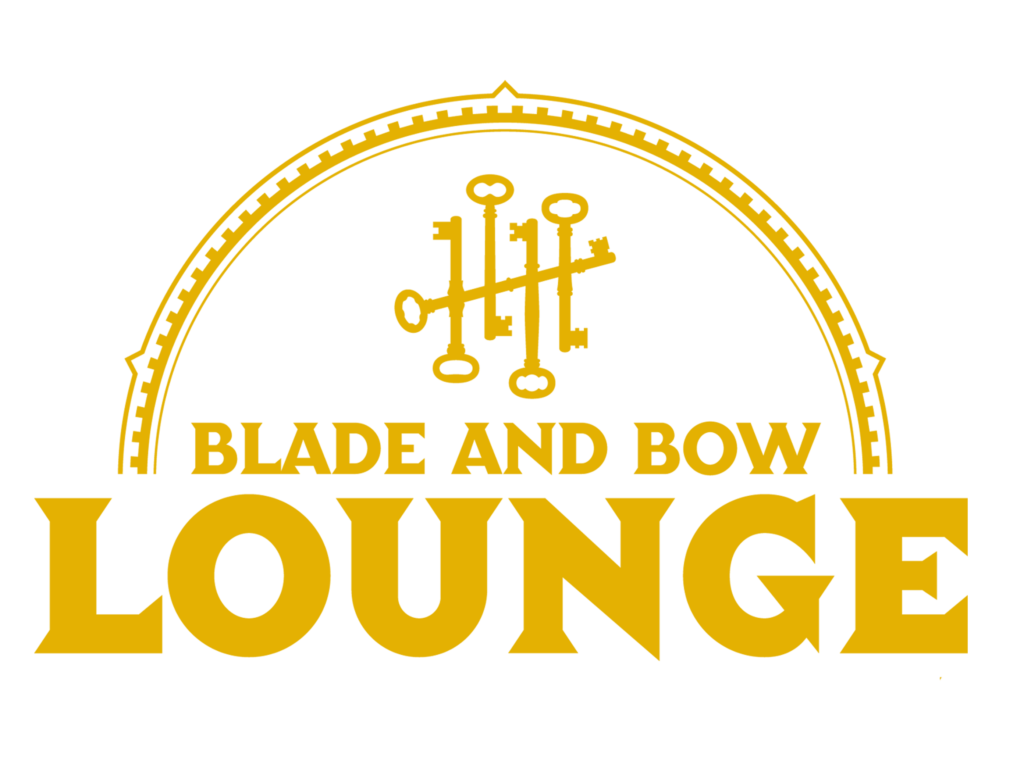 Welcome to the Blade & Bow Lounge, an exclusive "VIP" 19th Hole experience!
Grab tickets and kick it with fellow World Am participants and their guests in this decked out and unique area of the 19th Hole. Featured in the dedicated area of the 19th Hole is an upgraded experience to enjoy for the week. Tickets will be limited on a first come, first serve basis so don't miss out!