CHARLIE RYMER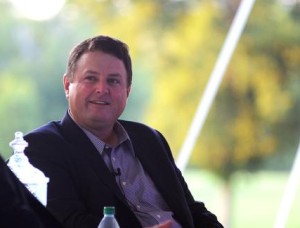 Television personality Charlie Rymer's star in the golf media business has continued to ascend in recent years, and through his rise, Rymer has a remained a friend of the Myrtle Beach World Amateur Handicap Championship.
One of Golf Channel's most prominent personalities, Rymer will be appearing at the World's Largest 19th Hole on Monday and Tuesday nights of tournament week.
A former host of the Golf Channel shows Big Break and Road Trip: Myrtle Beach, Rymer, who joined Golf Channel in 2008, now serves as a co-host of Morning Drive, the network's daily news and lifestyle program.
Rymer also contributes to the network's coverage of the Drive, Chip and Putt Championships and Golf Central's coverage of the NCAA Golf Championships. He has grown to develop a likeable reputation for his quick wit and "down home" humor on air. In 2015, Rymer was elected into the PGA of America as a certified PGA professional. He was elected to the Georgia Tech Athletics Hall of Fame in 2000 and the South Carolina Golf Hall of Fame in January of this year.
Rymer will emcee the 19th Hole activities, regale tournament participants with stories from behind the scenes on the PGA Tour, and take questions from the crowd.
KATREK AND MAGINNES ON TAP
The World Am is excited to announce the return of golf's most popular radio program, Katrek and Maginnes On Tap to the 19th Hole for the 2016 event.
Katrek & Maginnes On Tap, which airs nationally on PGA Tour Radio on Sirius/XM, will be originating from the World Largest 19th Hole again this year. The show will be broadcasting from the main stage at the Myrtle Beach Convention Center, allowing World Am players to interact with the hosts and enjoy the fast-paced program, which discusses the hottest topics in golf.
The most listened to golf show in the world, Katrek & Maginnes On Tap is a guest and listener driven program whose hosts perfectly complement each other.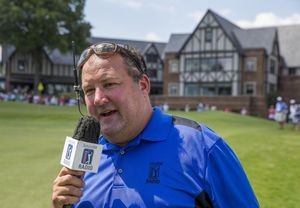 John Maginnes is a former PGA Tour pro who brings keen insight into the game played at its highest level and an irreverent sense of humor. During his playing career Maginnes won several events on what is now the Web.com Tour and contended on the PGA Tour, once participating in a five-man playoff at the Buick Open.
A 2004 elbow injury effectively ended his professional career, but his quick wit (it certainly wasn't his stunning good looks!) caught the eye of media executives and a two-week trial run with USA Network launched a media career now in its 12th year.
Katrek is the ultimate professional and one of golf's most trusted voices. An Emmy award-winning broadcaster, he has hosted television, interactive, and radio play by play coverage of golf tournaments since 1999, including all four majors and the Ryder Cup.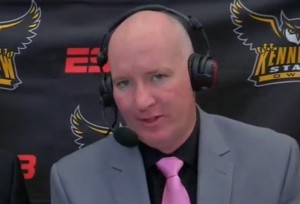 Katrek brings more than a polished voice and an unmatched passion for the game, as he is an accomplished player in his own right. He has won numerous amateur events and will again compete in the scratch division at this year's World Am. Katrek has also caddied on the PGA, Champions and LPGA tours, so he has a deep understanding of the game from many perspectives. He'll be teeing it up in the Gross Division once again, trying to reach the Championship Round along with the other 3,000 World Am players.
The duo paired up in January of 2014 on Sirius/XM and the show has developed into the most popular in the game.
THE 2016 MYRTLE BEACH WORLD AMATEUR

The World Am will be played August 29 – September 2 on 55+ Myrtle Beach area golf courses. The 72-hole net stroke play tournament is open all golfers with a verifiable USGA handicap, and entry includes access to the World's Largest 19th Hole where free food, drinks, live entertainment and a golf expo are among the attractions.
More than 3,300 players from all 50 states and 25 foreign countries are expected to participate. Players are divided into five divisions based on gender, age and handicap.
At the conclusion of four rounds of competition, all flight winners and ties advance to the World Championship Playoff.