One of the greatest aspects of the Myrtle Beach World Amateur is the size of the field. It has allowed the event to be so unique in its ability to divide the field by gender, age and handicap to place competitors in tightly grouped flights. As the years go by, we realize though that changes should still be made to accommodate every single golfer that wants to enjoy the revelry and camaraderie of the World Am.
Senior Gross Division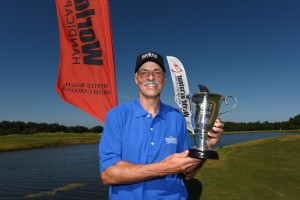 A few years ago, a Gross Division was introduced for the first time to allow low handicap amateurs a chance to experience the incredible week of festivities, and compete in a world class golf tournament without having to worry about strokes. That has been well received and we have had multiple requests for a senior version as well. So this year we are introducing the Senior Gross Division for Men 50 and over that wish to compete without handicaps. This is pure stroke play tournament golf, and participants can expect to tee it up between 6400 – 6900 yards on different Myrtle Beach courses each day. "We're hopeful that we can attract better golfers from around the world to introduce them to this great event," stated Tournament Director Jeff Monday. "This is truly an all inclusive tournament, but we have significantly missed on attracting low handicap golfers over the years, because of their hesitancy to play in net events."
Just for Fun!
The World Am is fun! That is a fact. There is nothing else like it on planet Earth. But lets be honest, some people do not want to worry about keeping a handicap. Some find the thought of "grinding it out" and following the asinine rules of golf for 72 holes repulsive. Some would like the ability to travel to the same course with a spouse or friend, play from whatever tee box they want and not worry about their score. That is why we introduced the Just for Fun flight. This will give people the option to bypass the competition and get straight to the enjoyment on the golf course. Can't get out of the trap? Who cares! Pick up and move on. Want to tee it up from the red tee?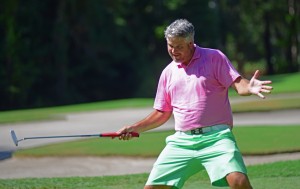 Sounds good to us! "There are so many aspects of the World Am that people want to enjoy, from the gift bag and the 19th Hole, to spending the week in Myrtle Beach with friends and loved ones," said Scott Tomasello, Tournament Coordinator for the World Am. "We want to offer that to people in a non-competitive environment. Sometimes the fear of the big number or not knowing the rules keeps people from playing in the event. We want to make sure there is a platform for those people to experience the World Am as well."
Seasoned Seniors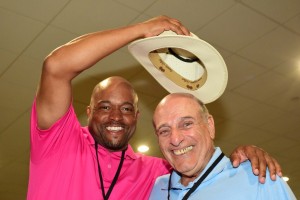 Newsflash! We're all getting older. Some of our more Seasoned Seniors have been requesting an "80 and older" flight for years. Well, we're finally at the point where we will try to make it happen. So tell all your friends that are over the golden age and bring them back to the World Am. They don't have to play with the "young guys" any more. "This is a testament to how dedicated World Am players are to the game of golf," said Tomasello. "To have more than 50 guys over the age of 80 that are so excited to compete over four days in an event like this is truly special."
All competitors over the age of 80 at the start of the tournament will be placed in the Seasoned Senior division. As always, any competitor can request to play down to a younger age division.
More exciting news is coming soon. Stay tuned!