Calling all ladies! As always the party will be rocking at the World's Largest 19th Hole, but Tuesday evening will have a little extra spice especially for the women!
The World Am "Ladies Night" on Tuesday, August 30th is scheduled to shine a special light on all of the amazing women at the World Am. Female competitors, guests, celebrities, volunteers and staff will all be spotlighted throughout the evening. World Am Ladies Night will feature a plethora of female influencers from the golf world discussing their careers and growing the game for women everywhere.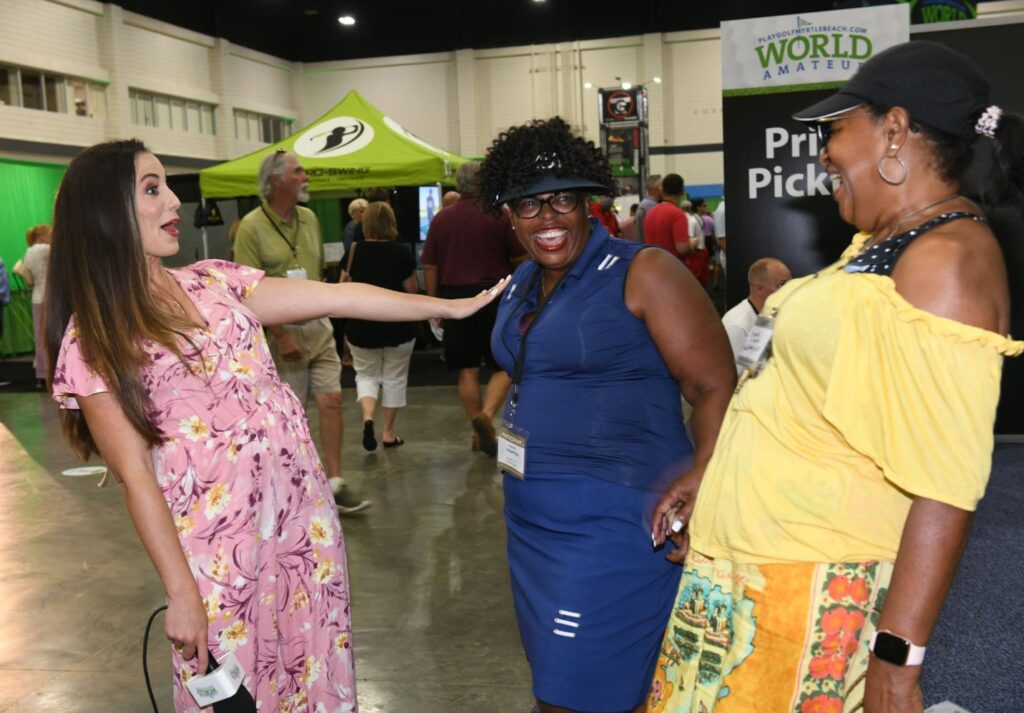 Schedule of Speakers
6:55 PM – Main Stage – Round Table featuring the most influential women in golf
7:25 PM – Main Stage – Susan Bond: Seeing the [golf] world through the female lens.
7:55 PM – Main Stage – Meredith Kirk: National Women's Ministry
8:10 PM – Main Stage – Gianna Rojas: #AdaptiveGolfHERs
8:25 PM – Main Stage – Oneda Castillo: motivational conversation
8:40 PM – Main Stage – Barbara Gutstadt: "Party with the Mascots" of the Solheim Cup 2023
Women in attendance for Tuesday's Ladies Night are encouraged to wear red, and a group photo will be organized at the main stage area to commemorate the occasion.
Come out & enjoy the evening with the women of the World Am!