The largest, most fun & most valuable golf tournament on the planet! Entering its 37th year, the "World Am" is the only event of its kind. Boasting 72 holes of net, stroke play with over 3,200 golfers competing on nearly 60 of Myrtle Beach's best golf courses. It isn't all just golf though, each evening the party continues at the World's Largest 19th Hole.
Join
Golf Fanatics in Myrtle Beach
Enter your email address below to receive tournament news and updates!
Recent World Am News & Updates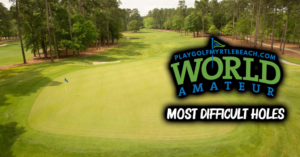 Latest News
Hole 9 – Rivers Edge 570 yards – Par 5 This hole makes the difficult hole list even though it's a par 5. Usually nothing
Read More »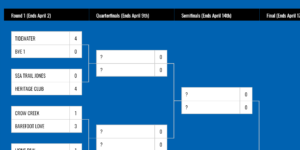 Latest News
Stuck inside? We've got the cure! For the first time ever, the World Am will host a bracket featuring the 58 host golf courses of the tournament.
Read More »