You're out teeing it up at some of the finest tracks in the Carolinas, but what about family & friends back at the hotel? Have your loved ones jump in to one or all of the AWESOME guided tours with our partners at Gray Line Tours! Check them out below…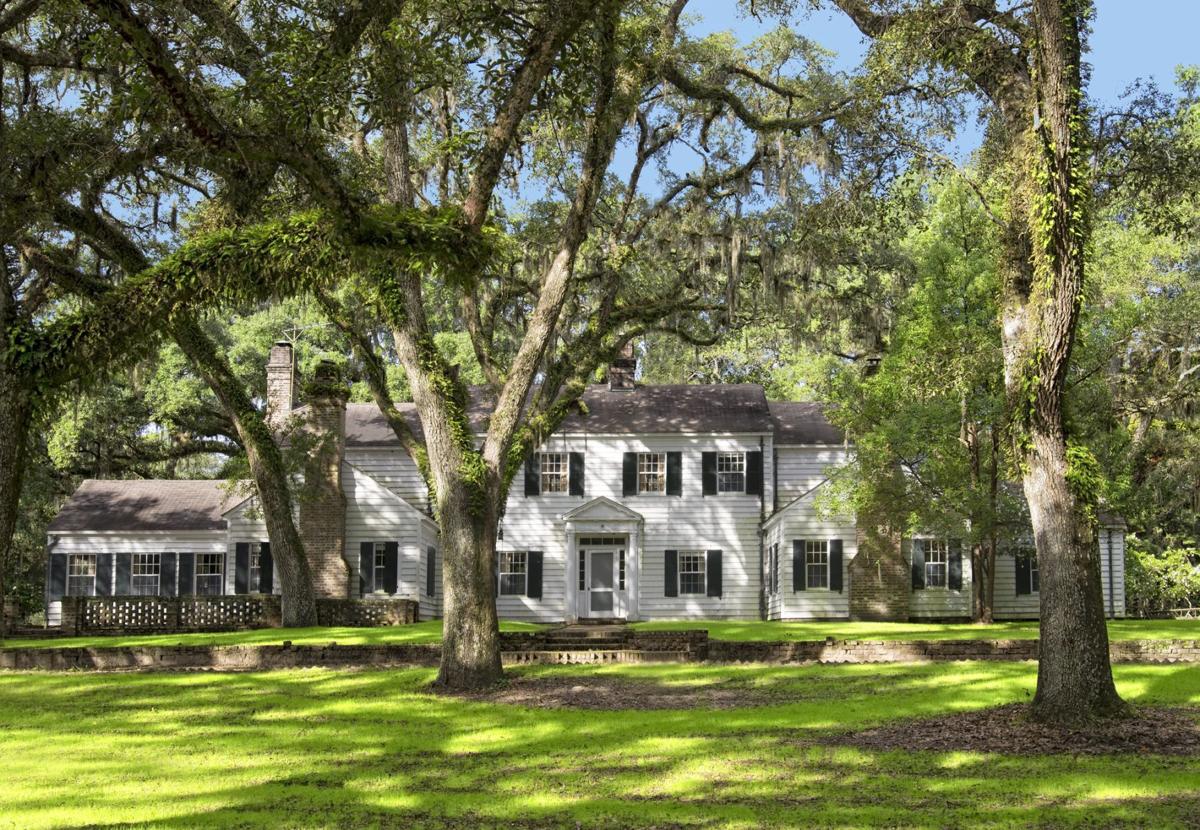 THE FIELDS OF RICE - HOBCAW BARONY, PAWLEY'S ISLAND & LITCHFIELD
Enjoy 250 years of Low Country history from the earliest settlement to today. Learn how Indians, Rice and Salt shaped the Low Country scenery and society. Hobcaw Barony's 16,000 acres of history and ecology is a privately-owned research reserve that represents every environment and century in the Low Country. Naval stores, indigo, and rice production ended by 1905 when the land was purchased by Bernard Baruch. A native South Carolinian and Wall Street financier, he and other millionaires hunted ducks, deer and wild turkeys on this winter retreat. This adventure includes a tour inside the 1930s home that played host to politicians, generals and newspapermen as well as Winston Churchill and President Franklin Roosevelt.
In Addition to Hobcaw House, the tour includes a drive by Bellefield Plantation and stables, the home of Belle Baruch who owned the property by 1956, and a drive through Friendfield Village, the last 19th century village on the Waccamaw Neck. You will also learn about the coastal ecosystems, native wildlife and endangered species.
Next, it's on to Pawley's Island Hammock Shops for lunch and a bit of shopping, followed by a tour of the Main Island.
The first European Settlement of Pawley's Island came in the early 1700's, when land grants ran from the River to the Beaches. The Plantation Owners and their families quickly developed the custom of fleeing to the beautiful beaches of Pawley's Island in late Spring which allowed the area to grow and develop into one of the oldest resort destinations in the nation.
The Island's Historic District boasts housing dating from the mid 1800's, all rich with interesting tales of love and loss and some of the most famous and fascinating Ghost Stories of the Low country. A visit to All Saint's Waccamaw Episcopal Church, circa 1776 is next on the itinerary followed by a riding tour of Litchfield Beach.
Tour Approximately – 6.5 Hours
Tour Includes: Transportation, Gray Line Tour Guide, Admission to Hobcaw Barony, Bellefield Plantation and Stables, Pawley's Island Hammock Shops, Tour of Pawley's Historic District, All Saints Waccamaw Episcopal church and graveyard, Litchfield Beach
Tour Does Not Include: Lunch, Driver or Tour Guide Gratuities
Monday, August 28
Price Per Person: $125.00
Tour Departing from Myrtle Beach Convention Center – 2100 Oak St., Myrtle Beach, SC, 29577 at 8:00am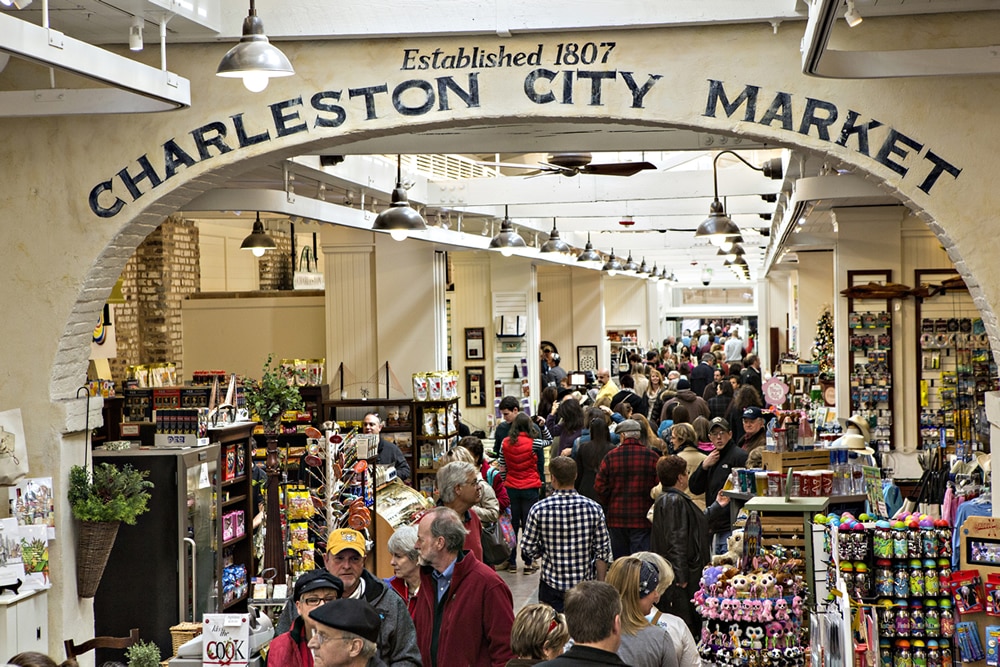 CHARLESTON CITY & PLANTATION TOUR
Sit back and enjoy an entertaining historical narrative of the Low country while on your way to Charleston. In this 300+-year-old port city, the first stop will be the Visitor's Center. Next follows a city tour of the famous historical district with your guide highlighting the Battery waterfront, Rainbow row, Broad Street, Four Corners of Law, U.S. Customs House, the original City Market and more.
Lunch in on your own in the City Market district, here a multitude of unique eating and shopping options await you, easily walk able and full of delightful surprises. Next on the agenda is historic Boone Hall Plantation, Where it is the only plantation in S.C Lowcountry to Present a Live Presentation Of the Gullah unique Culture Here the tour includes the magnificent plantation home, A Horse Drawn Carriage tour and a look into life on a plantation its perfect ending to a true Charleston experience.
Tour Approximately – 9 Hours
Tour Includes: Transportation, Gray Line Tour Guide, Charleston City Tour, Admission to Bonne Hall Plantation
Tour Does Not Include:  Lunch, Driver or Tour Guide Gratuities
Tuesday, August 29
Price Per Person: $165.00
Tour Departing from Myrtle Beach Convention Center – 2100 Oak St., Myrtle Beach, SC, 29577 at 7:30am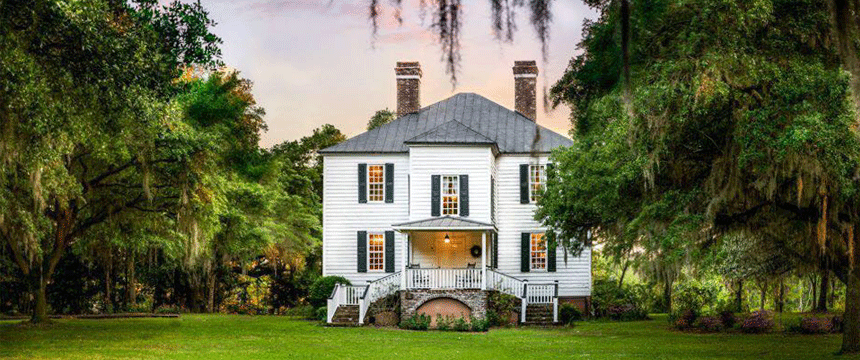 HISTORIC GEORGETOWN SHOPPING & SHELLING
Explore the Carolina Low Country—visit the world-famous Hammock Shops in historic Pawley's Island. Uncover history as you continue to the third oldest English city in the state—Georgetown. This enchanting land that was founded by the Spanish in 1526 and re-founded by the English hundreds of years later, offers a multitude of historic buildings, legends, and ghost tales. Stroll through the city's historic district filled with colonial, revolutionary, pre-Civil War & Victorian buildings many of which house unique shops & restaurants.
Of the more than 60 antebellum homes in Georgetown, the Kaminski House stands out as one of the most representative of the Georgian style of the era. Built on a bluff overlooking the Sampit River, the Kaminski House is typical of the Low country "single house" style of the mid-18th century. Also, near is the Prince George Winyah Episcopal Church, one of the few original church buildings in South Carolina dating to the colonial period that is still in use today.
Next, take a boat cruise and visit Shell Island, an unspoiled barrier island. Who knows what Mother Nature has in store? A lighthouse, eagles, dolphin, maybe even a turtle.
Tour Approximately – 7 Hours
Tour Includes:  Transportation, Gray Line Tour Guide, Georgetown Tour, Admission to the Kaminski House & Prince George Winyah Church, Admission aboard Boat Cruise to Shell Island
Tour Does Not Include:  Lunch, Driver or Tour Guide Gratuities
Wednesday, August 30
Price Per Person: $155.00
Tour Departing from Myrtle Beach Convention Center – 2100 Oak St., Myrtle Beach, SC, 29577 at 8:00am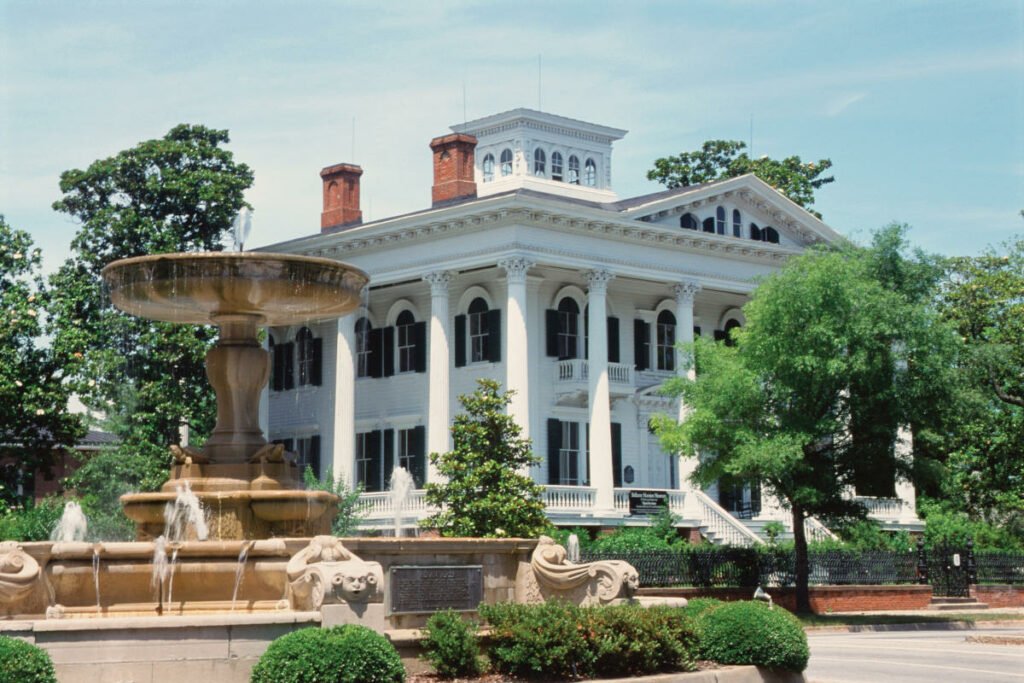 WILMINGTON HISTORIC HOUSE & CITY TOUR
This beautiful 250-year-old port city is heavily inundated in Colonial, Revolutionary and Civil War History. Your tour takes you into the historical district, rich in 18th and 19th century architecture. Enjoy a tour of the Poplar Grove Plantation, one of the oldest surviving peanut plantations in North Carolina.
It was in the Foy family for six generations, from 1795 to 1971 and opened to the public as a museum in 1980. The present Manor House is listed on the National Register of Historic Places. For an historic house exemplary of upper-class life in Wilmington during the Victorian period, step inside the interior of the Latimer House. With 14 rooms containing over 600 historic objects (including furniture, jewelry, ephemera, tableware, tools and more), the Latimer House evokes memories of a highly elegant era.
In addition, see cobblestone streets, the famous waterfront, the Cotton Exchange (dubbed "The real Downtown Wilmington Shopping Experience with character, warmth & friendliness!) & Chandlers' Wharf (located at the southern end of Wilmington's downtown historic district, this century old building contains an eclectic mix of galleries and shops with works of art that are unmatched in Wilmington).
Tour Approximately – 8 Hours
Tour Includes: Transportation, Gray Line Tour Guide, Wilmington Tour, Admissions to Poplar Grove Plantation & Latimer House
Tour Does Not Include: Lunch, Driver or Tour Guide Gratuities
Thursday, August 31
Price Per Person: $145.00
Tour Departing from Myrtle Beach Convention Center – 2100 Oak St., Myrtle Beach, SC, 29577 at 7:30am